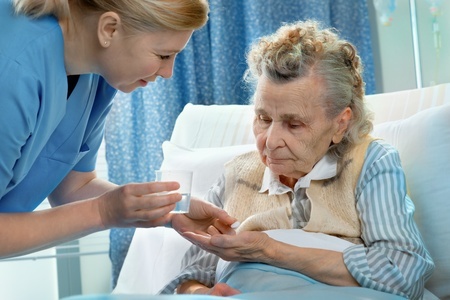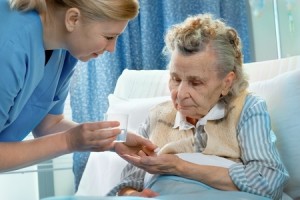 A disability attorney in Illinois can help victims of kidney disease
Chronic kidney disease affects one-tenth of Americans, according to the Centers for Disease Control and Prevention. As any disability attorney in Illinois knows, kidney disease can be highly debilitating. The disease results in the buildup of electrolytes, fluids and waste. Victims may experience adverse symptoms and dangerous complications, including stroke and heart failure.
Various disorders that cause chronic kidney disease may qualify for Social Security Disability benefits. The Social Security Administration's "Blue Book" of impairments identifies these disorders and associated severity requirements. People who fulfill the listing terms automatically meet the SSA's medical criteria.
Chronic kidney disease
The Blue Book considers chronic kidney disease disabling if it necessitates certain forms of dialysis. People who require hemodialysis via artificial kidney machines meet this listing requirement. People who receive peritoneal dialysis with dialyzing solutions also qualify medically for SSD benefits.
The SSA also considers chronic kidney disease disabling if it causes specific impairments to kidney function. People who suffer from peripheral neuropathy, renal osteodystrophy or fluid overload syndrome may qualify under this listing. These individuals must provide clinical evidence of reduced glomerular filtration, high serum creatine or low creatine clearance.
Kidney transplant
The SSA automatically considers people disabled during the year following a kidney transplant. The SSA also evaluates medical records to determine whether a person qualified as disabled before the transplant. If so, the SSA may recognize an earlier disability onset date. As any disability attorney in Illinois can confirm, this may result in greater backpay benefits.
If impairments continue more than a year after a transplant, a person may continue qualifying for benefits. The SSA weighs any complications, including rejection episodes, resulting from the transplant. The SSA also evaluates the person's functional abilities and any negative effects of ongoing treatment.
Nephrotic syndrome
Nephrotic syndrome is a subset of kidney diseases that manifest with certain symptoms. These include edema, or swelling, and excessive levels of urinary protein. High cholesterol and low serum albumin levels can also occur with nephrotic syndrome.
To meet listing requirements, people with nephrotic syndrome must document severe edema persisting over 90 days. Nephrotic syndrome must also cause high urinary protein levels or low serum albumin levels. Moderate protein-to-creatine ratios or moderate urinary protein levels must accompany low serum albumin levels.
Additional requirements
Meeting these requirements does not guarantee eligibility for benefits. SSD applicants also must qualify as insured based on their earnings. People whose monthly income exceeds $1,090 are not eligible for SSD benefits. Furthermore, applicants must provide adequate documentation to establish their disabilities. As any disability attorney in Illinois can attest, failure to meet these requirements precludes a person from receiving benefits.