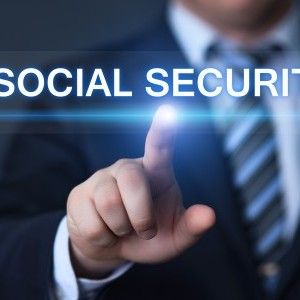 Social Security Disability Insurance pays out roughly $143 billion a year. These funds are paid to 11 million Americans who find themselves unable to work due to serious illness or injury. The application rates are climbing along with the scrutiny the Social Security Administration is giving to each application. This means that it is critical for applicants to make sure all the "i's are dotted," and "t's are crossed," when the application is submitted.
For this reason, it is advisable to work with a Chicago social security disability lawyer when applying for social security disability benefits. A lawyer can help with the following aspects of a social security disability claim:
Compiling Medical Records. Claims examiners will carefully review an applicant's medical records to ensure the care an applicant is receiving is relevant and recent. These records take time to compile and it is best to have them ready to go before filing an application.
Proving Disability. The medical history must be complete and show that a disability exists. It must also show to what extent the disability impacts an individual's ability to work. Proving disability requires identifying the incident which caused the injury. It also requires establishing the diagnosis. Finally, individuals must show that treatment will have a positive effect on the long-term prognosis of an individual's medical condition.
Establishing Income. To qualify for social security disability, an individual cannot earn more than $1,130 per month. In some cases, collecting unemployment benefits and other government benefits can disqualify an individual. This happens when an individual's income exceeds this limit. A Chicago social security disability lawyer can help navigate the benefits and income equation so that an individual's income doesn't exceed the government's established limits.
Follow-up with the Social Security Administration. It is common for the Social Security Administration to request further documentation and clarification with an application. An attorney can help answer these questions to the government's satisfaction. This reduces an individual's wait time between application and approval. Should a claim be denied, an individual has two months to appeal the denial. Thus, it is imperative to satisfy the reasons for the denial and to respond quickly.
The present congress has extended funding for Social Security Disability Insurance until 2022. However, there are likely to be many changes to paperwork requirements and filing procedures in the future. As such, it is a good idea to contact Chicago social security disability attorney Howard Ankin at 312-600-0000 before sending the paperwork in. Our firm can review the application to ensure that everything is in order, and that the process will proceed as smooth as possible.