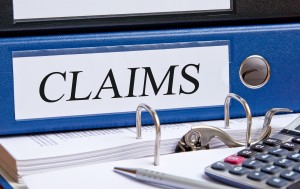 When a Social Security Disability claim is denied, the applicant can request a hearing. As Social Security lawyers in Chicago know, the wait for this hearing can be lengthy. According to the Social Security Administration, in Chicago, 14 months typically pass between the hearing request date and hearing date. Due to this gap, applicants' medical records are often outdated when the hearing arrives. Unfortunately, this may lead to further delays or adverse claim decisions.
Outdated records
During the initial SSD claim process, providing medical records is not solely the applicant's responsibility. SSA claims examiners must obtain complete, current medical information before reaching decisions. However, these efforts generally stop once a claim is denied and transferred to the Office of Disability Adjudication and Review.
During the SSD appeals process, the SSA requires current evidence to support claim decisions. Specifically, medical records must be less than 60 days old, as any Social Security lawyers in Chicago can confirm. Given the average appeal wait time, applicants' records often are outdated by the hearing. Problematically, older records also may not reflect changes in the applicant's condition that support a positive claim decision.
There is one exception to the SSA's policy of ceasing the collection of medical records after claim denial. If a case is selected for an "on the record review," the ODAR may independently obtain current records. Applicants can also request these reviews. However, if a review isn't completed, the applicant is responsible for updating the records.
Gathering current evidence
Applicants who are preparing for disability hearings should directly submit their medical records to the ODAR. Applicants can gather records more efficiently by taking the following steps:
Review the disability case file to avoid submitting duplicate records. Looking over the file also gives applicants the chance to check for missing or inaccurate records.
Request a current doctor's opinion. A doctor's statement regarding an applicant's prognosis and functional restrictions can be decisive during appeals.
Keep copies of all records submitted to the ODAR. Applicants can bring these copies to the disability hearing to ensure that all relevant records are present.
Applicants should request medical records as soon as they receive notice of the hearing. The ODAR can give applicants as little as 20 days warning. This doesn't leave much time for records to arrive, as Social Security lawyers in Chicago can attest.
If some medical records haven't arrived by the hearing date, the administrative law judge may leave the record open. Then, medical evidence can be added to the case file at a later date. However, this will result in even longer delays. This makes requesting updated records as soon as possible advisable for applicants.