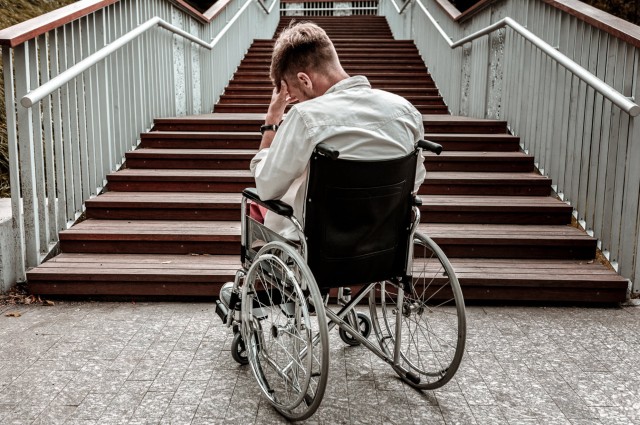 The Social Security Administration (SSA) allows an applicant to have professional representation to help with the claim. This help could be provided by a disability attorney or disability advocate. Disability attorneys are legal representatives that help guide applicants through the claims process and, when necessary, fight denials. Disability advocates are those who have passed an SSA-administered exam and met other requirements to aid applicants.
Both the lawyer and the advocate can assist a claimant with filling out an application, getting medical records to support a claim, and prepare meetings with Social Security officials.
Deciding whether to get help from a disability lawyer or an advocate can depend on an applicant's personal preferences and experience in dealing with governmental agencies, as well as what stage in the claim process the applicant's claim is in.
Filling out claim forms can be done online or over the phone, but if mistakes are made or the medical evidence provided is insufficient, the claim will be denied. Having a disability lawyer will make sure that all the forms are correctly filled out and all the medical information about the disability that's needed is there.
If the SSA denies a claim, having a disability lawyer to help overturn the decision will speed the process and avoid the delays that can prevent getting benefits for months and years.
There are a number of reasons a claimant may benefit from legal representation. This includes the rigorous education and training a social security disability lawyer has that an advocate does not. While advocates have an understanding of the disability application process, they do not have legal experience and training. People who apply for SSDI or SSI benefits are almost twice as likely to get benefits when they hire a disability lawyer. Applicants face a 60% approval rate with a lawyer vs. a 34% approval without a lawyer for initial claims. For appeals, claimants see a 50% approval rate with a lawyer vs. a 23% approval without a lawyer.
Having an experienced social security disability lawyer will make the process of obtaining benefits easier and is demonstrably more likely to be successful than not having a disability lawyer. While advocates may be able to help claimants navigate the application process, a disability lawyer is equipped with more experience navigating the legal complexities of a disability claim.