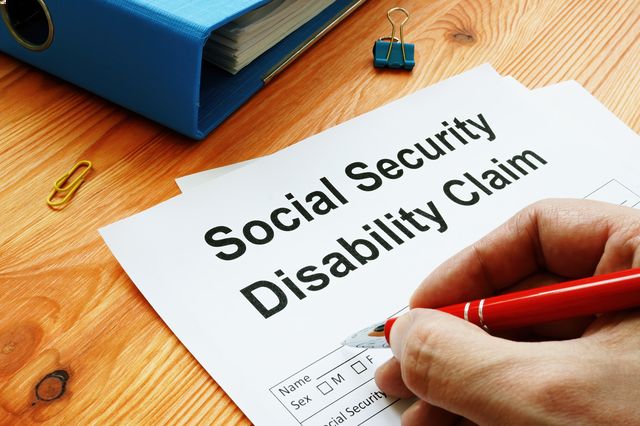 The Social Security Administration has added Adult Duchenne Muscular Dystrophy, Choroid Plexus Carcinoma (CPC), Desmoplastic Mesothelioma, Congenital Zika Syndrome, Refractory Hodgkin Lymphoma (RHL), Pericardial Mesothelioma, Renpenning Syndrome, SYNGAP1-related NSID, Charlevoix Saguenay Spastic Ataxia, CIC-rearranged Sarcoma (CRS), Taybi-Linder Syndrome, and SCN8A Epileptic Encephalopathy to its Compassionate Allowances program.
Program Cuts Short Waiting Time
The Compassionate Allowances initiative was started by the SSA to fast-track applications for disability benefits that are likely to be approved because of the conditions' severity. People with medical conditions on the list get benefits faster than those with conditions not included on the list. Therefore, these 12 conditions will now have an accelerated disability application process.
In most cases, a medically confirmed diagnosis is all that the SSA requires for people with eligible Compassionate Allowances disabling conditions to qualify for disability benefits. This is due to the severity of many of the conditions listed. Other conditions that are eligible for expedited application processing under the program include certain cancers, several rare childhood disorders, adult brain disorders, and amyotrophic lateral sclerosis (ALS).
The SSA incorporates cutting-edge technology to identify cases that potentially qualify for Compassionate Allowances to make decisions quickly. Electronic records transmission enables Social Security to get and review an applicant's medical information speedily.
How the SSA Adds Conditions to the Program
Anyone can submit a potential Compassionate Allowances disease or condition to the SSA. The agency considers information received from the public, comments from Disability Determination Service communities, research it conducts together with the National Institutes of Health (NIH), information obtained from public outreach meetings, and opinions of medical and other scientific experts. All this information helps the SSA determine whether to add a condition to the program.
With the 12 new conditions, there are 254 Compassionate Allowances conditions currently. To date, the program has led to the accelerated approval of more than 700,000 individuals with severe disabilities.
Although a person with a Compassionate Allowances condition should have his or her disability application fast-tracked, the person does not automatically qualify for benefits. The rules that the SSA uses to evaluate Social Security Disability Insurance (SSDI) and Supplemental Security Income (SSI) programs are the same ones it uses to assess Compassionate Allowances conditions.
One would still have to submit a complete and accurate application, adequate medical evidence, and any other further examinations that may be needed to avoid delays. A long-term disability attorney can offer assistance to help claimants successfully navigate the process.