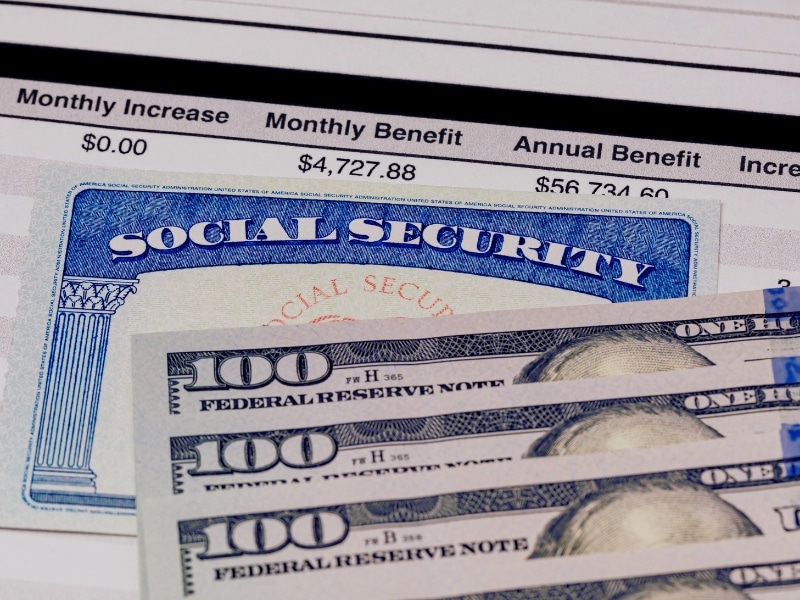 If you're disabled and need financial assistance, it's important to know what you need to apply for Social Security disability benefits. Before you apply, make sure you're prepared to provide personal information about yourself and your family members, your medical conditions and treatments, and your employment history.
When Can You File for Social Security Disability?
The Social Security Disability program allows any individual who becomes disabled from illness or injury to file a claim for benefits. Under the umbrella of the federal government, the Social Security Administration has two different programs, Social Security Disability Insurance (SSDI) and Social Security Insurance (SSI). While some requirements are the same, the main difference between the two programs relates to the qualifications for benefits.
Social Security Disability Insurance – The SSDI program pays benefits to you, as well as certain family members including your current spouse, your divorced spouse, your children, and your adult children who became disabled before 22 years of age. However, qualifications are based on whether you are insured, meaning you worked long enough, recently enough, and paid Social Security taxes on your earnings.
Social Security Insurance – The SSI program pays benefits to adults and children who meet the same qualifying requirements as those for SSDI benefits. Benefits are available to individuals who have worked or never worked, but they must have limited income and limited available resources.
While the basic qualifications for SSDI and SSI are different, the medical requirements for both programs are the same. If you meet the basic nonmedical requirements for each program, you will receive monthly benefits. The medical condition must be expected to last at least one year or result in death. Generally, monthly benefits are paid to individuals who are unable to work for at least one year or more because of their disability. These benefits usually continue until the individual can return to work on a regular basis.
If individuals are receiving SSDI benefits when they reach full retirement age, benefits will automatically convert to retirement benefits, but the amount stays the same. The year and month you reach full retirement age depend on the year you were born. You can find your full retirement age by choosing your birth year in the calculator shown in the retirement age chart on the Social Security website.
Before you submit an application for SSDI or SSI, you must make certain you have what you need to apply for Social Security disability benefits. The basic information you need includes personal information about yourself, your medical condition, and your employment history.
Person Information
The personal information you need includes your name, address, and phone number, your date and place of birth, your Social Security number, and your bank or other financial institution's account number and routing transit number. If you are married, you will need your current and any former spouse's name and Social Security number, as well as the dates and places of marriage and dates of divorce or death. If you have children under 18 years of age, you need their names and dates of birth.
Medical Information
The medical information you require includes your name and address and a phone number for a doctor or a family member who can verify your medical condition. It's beneficial to have a family member who can vouch for your disability and a Social Security Disability attorney who can help you file your claim. An attorney can gather important information about your medical condition which includes medical records, doctors' names and phone numbers, patient ID numbers, and dates and types of medical treatments and medicines.
Employment Information
The employment information you need includes the amount of money you earned last year and this year, the name and address of employers for this year and last year, and a list of up to 5 jobs you had in the past 15 years before becoming disabled. If you served in the U.S. military, you need the beginning and ending dates of any active service prior to 1968. If you received workers' compensation or plan to file for workers' compensation, you must submit information about your benefits received. Since Social Security Disability claims can be complex and are often denied, it helps to work with Social Security Disability attorneys who understand the claims process and what you need to apply for Social Security disability benefits.
In addition to the general information shown above, the Social Security Administration may ask you to provide the following specific documents:
Your birth certificate
Proof of U.S. citizenship or legal alien status
Discharge papers from the U.S. military
W-2 forms or self-employment tax returns
Medical records, doctor's reports, and recent test results
Proof of temporary or permanent workers' compensation benefits (pay stubs, award letters, and/or settlement agreements)
What Medical Evidence Do You Need to Apply for SSDI?
When applying for SSDI, medical evidence is essential to verify a disability according to the Social Security Administration's qualifications and rules. Under the SSDI program, disability benefits are only paid for total disability. No benefits are allowed for any partial or short-term disabilities.
Medical evidence for SSDI claims must be provided by a hospital or licensed physician who knows the patient and can submit documented evidence of the patient's medical records which include surgical procedures, medical treatments, X-rays, MRIs, or ultrasound tests, prescription medications, a medical diagnosis, and a medical prognosis.
According to the Social Security Administration's rules, you must fit the following conditions to qualify for SSDI disability benefits:
Your medical condition must prevent you from performing work and/or engaging in substantial gainful activity (SGA)
Your medical condition must prevent you from doing the work you did previously and other work
Your medical condition must last or be expected to last for at least one year or result in your death
The Social Security Administration strictly enforces the above qualifications for a disability medical condition, so you should understand what you need to apply for Social Security disability benefits. SSDI program rules assume that working families have access to other resources other than employment during periods of short-term disabilities, including workers' compensation, health insurance, personal savings, and investment earnings.
When applying for SSI benefits, the Social Security Administration looks at countable resources, things an individual owns. If the individual's countable resources exceed the allowable limit at the beginning of a month, that person will not receive SSI benefits for that month.
If you're applying for SSI, it's important to find out about countable resources and what you need to apply for Social Security disability benefits. Countable resources when applying for disability include cash or assets you can turn into cash like bank accounts, personal property, motor vehicles, life insurance, stocks, and savings bonds. To receive SSI benefits, the value of your countable resources should not exceed $2,000 for individuals and $3,000 for couples. Remember, SSI benefits are only available to people with low income or limited resources.
Ways to Apply for Social Security Disability
In Illinois, the Bureau of Disability Determination Services (DDS) makes all initial determinations about eligibility for disability. When you submit an application, DDS reviews the application and gathers your personal information, medical information, and employment information. Following a review of your claim, DDS may schedule a consultative examination (CE), a medical examination conducted by a licensed physician that is hired by the Social Security Administration.
When filing your application for SSDI and SSI benefits, there are several ways to file:
Online through the Social Security Administration's website
Mail documents directly to the Social Security Administration
Apply by phone to 1-800-772-1213, M—F 8:00 am to 7:00 pm
By phone in your state of residence
Visit your local field office
If you are living outside the United States, you can contact the Federal Benefits Unit for your country of residence.
You can also contact a third-party representative such as a Social Security Disability attorney or an advocate to help you file for disability benefits. Under SSA rules, a claimant may appoint a qualified individual to represent him or her in filing a Social Security Disability claim. SSA guidelines require this appointment to be in writing and filed directly with SSA.
If the claimant decides to appoint a representative, the representative must first get written approval from the Social Security Administration prior to charging the applicant a fee for third-party services, even if the claim is denied. These are things to consider before applying for SSDI or SSI benefits.
To get approval, the representative must use one of Social Security's fee authorization processes shown on the SSA website. When the third party that pays the representative's fee and expenses is a business, law firm, corporation, partnership, association, not-for-profit organization, or government agency and the representative submits a written form to waive the right to charge and collect a fee, the SSA may waive certain fee procedures.