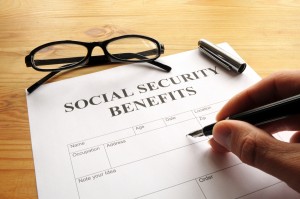 Social Security lawyers in Chicago and veterans
Military service can have devastating and permanent physical or mental consequences. Social Security lawyers in Chicago understand that disabled veterans in Illinois often face many challenges, including working to support themselves. Social Security Disability benefits may be available to help these wounded warriors. However, the Social Security Administration requires veterans to meet the same strict standards as other applicants.
Evaluating disability
The SSA employs different standards than the Department of Veterans Affairs. Thus, disabled veterans with VA compensation ratings of 100% Permanent & Total are not guaranteed disability benefits.
When evaluating disablement, the SSA considers whether the applicant can perform substantial work. A condition is only considered disabling if it prevents all gainful employment. The SSA also requires the condition to be expected to last over one year or result in death.
The SSA identifies numerous disabling conditions in its book Disability Evaluation Under Social Security, also known as the "Blue Book." The book details criteria each condition must meet to be considered disabling. Veterans who establish that they suffer from listed conditions and meet relevant criteria can receive benefits without submitting further evidence.
For other veterans, the SSA weighs various factors to decide whether to award benefits for disability. These include the extent and severity of the condition, its response to treatment and associated functional limitations. The veteran's work history and education are also considered.
Veterans are mostly evaluated like other SSD applicants. However, the SSA makes a few special provisions for wounded warriors.
Exceptions for veterans
If a veteran's injury or condition occurred during active duty, the application is marked as "Military Casualty/Wounded Warrior" (MC/WW). The file is treated as a "critical case," with every stage of the application process expedited, if the incident happened on or after October 1, 2001. The SSA defines active duty as follows:
Full-time duty or active duty training for service members in the Army, Air Force, Navy, Marine Corps or Coast Guard
Presence at military academies or pre-deployment centers for students
Active full-time duty during war or national emergency for members of the Army or Air Force National Guard
Active duty, full-time training, yearly training or attendance at a Military Service School for reservists
Civilian applicants cannot receive SSD benefits if they perform work with monthly income over $1,070. However, the SSA recognizes that service members may receive full pay while they are incapable of working. Therefore, the SSA only considers the type of work a veteran performs.
The SSA may reach a different decision regarding a veteran's disability than the VA. However, the SSA is encouraged to weigh the VA's assessment and decision. Veterans who face claim denial despite a 100% VA disability rating may want to meet with an experienced attorney to discuss appealing the decision.