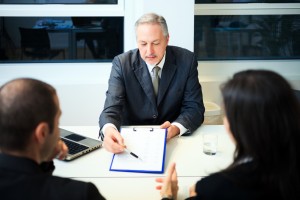 A Social Security lawyer can assist applicants
People seeking Social Security Disability benefits must provide both medical and employment information in their applications. Many people in Illinois may view submitting work history and related information as a secondary concern. However, as any Social Security lawyer can confirm, this information may determine the outcome of a person's claim.
Some individuals qualify for SSD benefits based on their medical conditions. However, many people qualify by receiving medical-vocational allowances. The Social Security Administration awards allowances if a person's job experience, education, age and condition do not reasonably support gainful employment. Work history can be decisive in determining whether an allowance is awarded. Therefore, providing an accurate work history is essential for SSD applicants.
Work history questions
The work history section of the SSD benefits application asks for basic information about an applicant's last five jobs. Applicants must describe fundamental aspects of each job, including the business, hours, pay and duration. Applicants do not need to include jobs that they held more than 15 years before the date of application.
If applicants have only held one job in the past 15 years, the application asks for additional details. Applicants must provide information about the following job duties:
Lifting requirements, with specific information about the amount of weight lifted and the frequency of lifts
Non-exertional requirements, such as standing, sitting, crouching, stooping and performing fine motor tasks
Leadership responsibilities, such as supervising, hiring or firing other employees
Specialized duties, such as using machinery, completing reports or using technical knowledge
Applicants do not need to complete this section if they have held multiple jobs in the last 15 years. The SSA may obtain additional information later through a second form, which requests the above information for every job reported. As a Social Security lawyer can attest, applicants should offer detailed answers when completing either form. If an applicant's prior job duties are unclear, the SSA may incorrectly determine that the applicant can still perform the job.
Completing the application
Applicants should always answer every question regarding work history. As a Social Security lawyer can verify, the SSA requires all of this information to reach a decision. Leaving blank answers may only delay the final decision. However, applicants should not provide inaccurate or questionable information. If a question does not apply or the answer is unknown, applicants should state that this is the case.
People claiming SSD benefits should consider compiling a complete work history before completing their applications. This history should include job titles, pay rates, employment dates and specific descriptions of all job-related duties. Applicants can use this form to ensure that they provide consistent information whenever the SSA requests work history information.