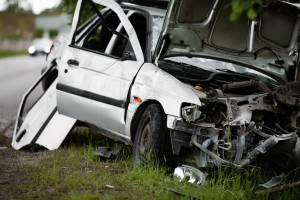 Illinois Social Security attorneys can assist victims
Serious car accidents affect many Chicago residents each year. According to The Chicago Tribune, in 2013, an average of 783 crashes occurred daily in Illinois. About two-thirds of these accidents were speed- or alcohol-related. Crashes involving these factors often have devastating consequences, as most Illinois Social Security attorneys are aware. Sadly, this accident rate may remain similarly high in 2015 due to falling gasoline prices.
When car accident victims suffer injuries that prevent them from working, they may qualify for Social Security Disability benefits. However, this isn't a certainty, even for people with severe injuries. Accident victims still must meet the Social Security Administration's stringent criteria.
Disability requirements
The SSA uses a very specific definition of "disability" when awarding SSD benefits. A condition is only disabling if it is expected to prevent a person from working for at least 12 months. Many car crash injuries may heal within this period. The SSA also requires a five-month waiting period before a person can receive benefits for a disabling condition. Therefore, accident victims often must wait to receive any benefits they are eligible for.
Many people assume they will qualify as disabled if they physically cannot perform their current jobs. However, as any Illinois Social Security attorneys could explain, the SSA also considers a person's ability to perform other work. If a car accident injury allows for light or sedentary work, it is not considered disabling.
Evaluating disablement
The SSA automatically classifies various conditions as disabling if they meet specified criteria. These disabling medical conditions and associated requirements are listed in Disability Evaluation Under Social Security, or the "Blue Book." A number of common car accident injuries appear in the book, including the following:
Musculoskeletal injuries — these include spine injuries, amputations and fractures.
Brain injuries — several adverse side effects of brain injury, including stroke and epilepsy, are also considered disabling.
Burns and other soft tissue injuries — these injuries must severely limit a person's ability to walk or perform fine motor tasks.
Anxiety, depression and other mental disorders — mental illnesses that develop after a traumatic accident or serious injury may be found disabling.
For each of these injuries, the Blue Book specifies the signs and symptoms applicants must document, along with required forms of evidence.
Car accident victims may also receive SSD benefits through medical-vocational allowances. The SSA evaluates the sum total of a victim's impairments, rather than one injury, when awarding an allowance. As most Illinois Social Security attorneys would agree, an accident victim who suffered numerous moderate injuries might qualify for an allowance. Even if none of the injuries are independently disabling, the cumulative effects of the injuries may merit SSD benefits.