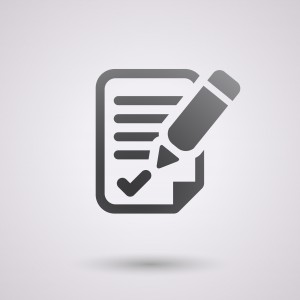 Social Security lawyers in Chicago provide application assistance
Most Social Security lawyers in Chicago know that people seeking Social Security Disability benefits face a high risk of claim denial. The Social Security Administration uses strict standards to determine whether a condition meets the definition of disability. Claim denial due to poor supporting evidence is not uncommon. Applicants can reduce this risk by providing as much documentation as possible when filing their SSD claims.
Medical evidence
Applicants should provide the SSA with any medical records relating to the disabling condition, including treatment records, test results and notes from physicians. Since the SSA requires evidence showing an applicant is presently disabled, some of these records should be less than 90 days old. However, applicants should also supply older records, which can indicate the onset date and enduring nature of the condition.
Applicants also can benefit from giving the SSA contact information for all treating sources and facilities, including names, phone numbers and addresses. The SSA is responsible for contacting these sources for any additional information needed, but in some cases, it may be difficult for a claims examiner to find the correct source. By including contact information, applicants can prevent delays in the claim evaluation and decision process.
Applicants should supplement their medical records with a statement from a treating physician. The statement can encompass aspects of the disability that are not apparent based on medical records alone, including:
Details about the condition and its prognosis
Debilitating symptoms associated with the condition
Related limitations that prevent the applicant from working gainfully or performing activities of daily living
Statements from non-medical professionals can further support medical evidence. For example, an applicant's family members could describe the functional limitations the applicant experiences and the ways those limitations interfere with daily life.
Other documentation
In addition to including medical evidence with the application for disability, applicants should provide detailed information over their work history. When the SSA evaluates whether a condition prevents an applicant from working, the SSA must consider whether the individual can return to any prior jobs or adjust to new work. Detailed descriptions of job duties and training help the SSA accurately understand an individual's work experience and job-related skills.
Applicants should also note whether their impairments affected their performance at past jobs. If this was the case, an applicant may want to ask managers or co-workers to provide statements about the applicant's functional capabilities and ability to handle necessary job duties. These statements can support an applicant's assertion that working despite the disability is not feasible.