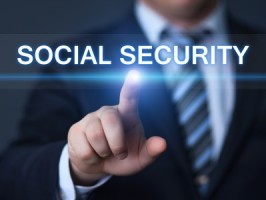 The Social Security Disability Insurance program was established in 1956 as a way to provide monetary assistance to American workers who were no longer able to perform substantial gainful activities (work) due to injury, illness or another disabling medical condition. For many disabled individuals and their families, the modest benefit payments provided by the program are the only lifelines available. Unfortunately, millions of disabled Americans are never approved for the benefits they deserve, and instead they often must struggle to survive.
According to the Social Security Administration, approximately 9 million disabled workers currently receive Social Security Disability Insurance (SSDI) benefits in the United States. In Illinois, an estimated 352,000 individuals are disability beneficiaries. While these numbers may appear substantial, it is important to note that almost two-thirds of applicants are denied SSDI. With the odds of being approved for SSDI stacked against disabled workers, it is essential for applicants to familiarize themselves with the disability claims process and identify possible issues that could increase the chances of a rejection. Below are some of the most common reasons applicants' claims are denied.
Lack of Work Credits: The SSA uses an applicant's age, number of years worked and the date of the onset of the disability to calculate the individual's work credits.
Too Much Earned Income: While it is possible to work and still draw disability payments, there is a limit to the amount of money disabled workers can earn. For 2016, that limit is $1,130 per month and $1,820 if the individual is blind.
Fit for Other Types of Work: The SSA may determine that although the disabled worker is unable to perform his previous job duties, he or she is still able to perform other types of work.
Failing to Follow Through: Nearly 70 percent of initial disability claims are denied, and sadly, many disabled workers are either unsure about how to pursue their claims further or they are discouraged by the rejection and simply give up. A whopping 50 percent of disability claims are approved at the Appeal Hearing level in the U.S., and in Illinois 56 percent of applicants who follow through with a hearing are awarded benefits.
Missing or Inaccurate Information/ Errors: Many disabled workers attempt the claims process without getting assistance from an experienced advocate, a social security disability attorney, or a third-party representative, which can result in filing errors or other issues that can cause rejections.